Our Graphic Design process is simple yet effective, providing the best experience for our customers. Click the link below to find out more.
Logo design is just one of the many graphic design services we provide to an individual or firm that is looking to make an impression on the marketplace.
Are you looking for an innovative way to highlight your products or services? An e-Brochure design might be just what you need!
Our e-Postcard design and distribution service is a great way to give someone the 'digital greeting' you want, without the hassle of sending regular greeting cards.
An e-Catalogue design is an innovative digital medium in which text, images, links etc. may be placed within a file that can be distributed by e-mail and other means.
Our e-Flyer graphic design service proves to be one of the most successful ways in marketing your products and services to potential or existing customers.
e-Newsletters are newsletters sent by e-mail and are the best way to build relationships with your customers, prospects or members.
One of the most popular forms of online advertising is web banner advertising. A web banner (graphic image) and link are displayed on a high traffic website...
Our Graphic Design Process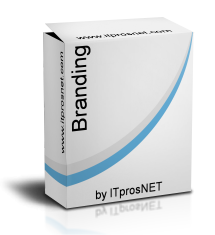 Our Graphic Design Process
ITprosNET.com | Graphic Design Process
Our Graphic Design process is simple yet effective, providing the best experience for our customers. Should you have any further questions please contact us - support@itprosnet.com, or fill-in the on-site form here.
Graphic Design Process:

Step 1 - Fill-in our Graphic Design Request Form
This is the stage where you give ITprosNET.com's Graphic Design Department as much information about the project as possible. We need to know your likes and dislikes, the styles you prefer and your goals and focus.
We cannot emphasize enough how important it is that you fill this in as thoroughly as possible, and make your project outline clear. Remember, our graphic designers don't know you or what your preferences are. We all want the best from the project, but if you don't give us enough information we may go down the wrong path altogether. Be as clear as you can and don't just assume we will know what you want unless you tell us.
Moreover, you can send us links and post us items and material related to your graphic design project - anything to help us design the best solution for you.
Step 2 - We Will Send You a Quote Based on the Feedback Received
This is the contract ITprosNET.com's Graphic Design Department uses to outline the project scope and to make sure we are both 100% on the same track of our respective roles and responsibilities. To avoid any misunderstanding, when this is sent to you, please read the quote thoroughly, and make sure that we have outlined everything that the project involves and that you understand what you are paying for. If it is confusing, or you don't understand something, please don't hesitate to ask.
This is also the stage at which ITprosNET.com will invoice you for a deposit to commence your graphic design project. This is payable prior to commencing any work and ITprosNET.com will not start your project before this is paid. Please note that if more than 30 days pass without payment or we don't hear from you and we cannot contact you, ITprosNET.com will cancel your graphic design project booking.
Step 3 - Your Graphic Design Project Starts!
Now that we are all clear on the desired outcome of the project, ITprosNET.com will brainstorm solutions and research possible outcomes. Once we have in mind a list of design scenarios, we start sketching an outline of the project solution, concepts and directions. Our professional graphic designers will work on your graphic design project incorporating the design brief, any existing material you have given us and developing new designs to come together into a concept design/s to present to you.
Step 4 - Revisions and Alterations (Feedback)
Once we have completed the concept design/s we will send them to you to review. At this stage, you may add your input and opinions, and we will work on moving towards an outcome that meets your expectations and requirements.
Step 5 - We Present You With the Final Graphic Design Solution (Proof)
Once we have completed the graphic design project's revisions to your satisfaction and covered the scope and requirements of the project, ITprosNET.com will finalise the project and send this to you as a proof copy.
Step 6 - Final Payment and Delivery of Files
Once you have finalised your invoice - and if there are any excess hours and revisions these will be included, but we will inform you along the way if this occurs so there are no account surprises - and we have a receipt of your payment, we will send you the final files via e-mail, and/or a hard-copy – whichever method you prefer.
Detailed Quotes
We provide you with highly-detailed web design proposals. You won't find anything like them. At our web design agency, we've created proprietary software specifically for this purpose.
Client Portal
You are given access to our LIVE and modern interactive client portal where you can track all information regarding your project. It's all there to keep everyone organized.
Our Promise
You will have control over the final project cost and scope and we will be honest and tell you if we think it's a good fit or not. We live by honesty, transparency and integrity!