Our Graphic Design process is simple yet effective, providing the best experience for our customers. Click the link below to find out more.
Logo design is just one of the many graphic design services we provide to an individual or firm that is looking to make an impression on the marketplace.
Are you looking for an innovative way to highlight your products or services? An e-Brochure design might be just what you need!
Our e-Postcard design and distribution service is a great way to give someone the 'digital greeting' you want, without the hassle of sending regular greeting cards.
An e-Catalogue design is an innovative digital medium in which text, images, links etc. may be placed within a file that can be distributed by e-mail and other means.
Our e-Flyer graphic design service proves to be one of the most successful ways in marketing your products and services to potential or existing customers.
e-Newsletters are newsletters sent by e-mail and are the best way to build relationships with your customers, prospects or members.
One of the most popular forms of online advertising is web banner advertising. A web banner (graphic image) and link are displayed on a high traffic website...
e-Newsletters and E-mail Campaigns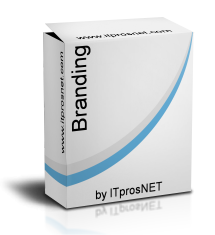 e-Newsletters and E-mail Campaigns
e-Newsletters and E-mail Campaigns | Design and Distribution
E-mail Marketing Campaigns - The best way to keep in touch!
e-Newsletters are newsletters sent by e-mail and are the best way to build relationships with your customers, prospects or members. Imagine, at the push of a button, being able to immediately send your information to all people within your mailing list AND with a custom-branded and professionally designed newsletter template!
For almost every company/organization, our e-Newsletter design and distribution service is the best way to keep in touch with customers, members, and associates. E-mail newsletters, when designed and distributed right, provide a great branding impression as well as make it very easy to notify customers and members of news, events, new products etc.
Furthermore, using ITprosNET.com's state-of-the-art online mailer service, you will be able to track who has opened your newsletter, clicked on which links, and responded to surveys and questions - among other vital information related to your e-mail marketing campaign.
ITprosNET.com's e-mail marketing and campaign design services include, among others:
Full Service e-Newsletter Design - We custom design your e-mail newsletter every time. You simply send us your text and images and we will design your newsletter and handle sending it through our secure online mailer service, as well as provide you with all relevant information regarding the outcome of your newsletter campaign - delivery status, effectiveness etc.

Newsletter Templates - We custom design your e-mail newsletter template (a kind of micro-site of your website) complete with links back to your site. Then, using our secure online mailer service, we send it to your customer base and track readership, responses, clicks etc.
Newsletter Writing Service - ITprosNET.com can write your newsletter for you!
E-mail List Building - What is a newsletter without a mailing list? ITprosNET.com can help you build a list that is responsive by automating mailing list sign-up through your website.
E-mail Campaigns for Increasing Sales
E-mail Campaigns for Client Retention
E-mail Campaigns to Help Drive Traffic to Your Website

E-mail Campaigns for Internal Communications
To sum-up, working with a reputable e-mail marketing agency such as ITprosNET.com ensures that your e-mail deliverability is high and that you get your message through. From individual e-mail marketing campaigns, e-mail newsletter and template designs, newsletter writing services and mailing lists building, our complete full service e-mail solutions can truly assist you with all of your opt in e-mail marketing needs and requirements.
To find-out more about how ITprosNET.com's newsletter campaign design and distribution services can help you and your business please contact us - support@itprosnet.com
Detailed Quotes
We provide you with highly-detailed web design proposals. You won't find anything like them. At our web design agency, we've created proprietary software specifically for this purpose.
Client Portal
You are given access to our LIVE and modern interactive client portal where you can track all information regarding your project. It's all there to keep everyone organized.
Our Promise
You will have control over the final project cost and scope and we will be honest and tell you if we think it's a good fit or not. We live by honesty, transparency and integrity!