Our Graphic Design process is simple yet effective, providing the best experience for our customers. Click the link below to find out more.
Logo design is just one of the many graphic design services we provide to an individual or firm that is looking to make an impression on the marketplace.
Are you looking for an innovative way to highlight your products or services? An e-Brochure design might be just what you need!
Our e-Postcard design and distribution service is a great way to give someone the 'digital greeting' you want, without the hassle of sending regular greeting cards.
An e-Catalogue design is an innovative digital medium in which text, images, links etc. may be placed within a file that can be distributed by e-mail and other means.
Our e-Flyer graphic design service proves to be one of the most successful ways in marketing your products and services to potential or existing customers.
e-Newsletters are newsletters sent by e-mail and are the best way to build relationships with your customers, prospects or members.
One of the most popular forms of online advertising is web banner advertising. A web banner (graphic image) and link are displayed on a high traffic website...
Web Banner Advertisements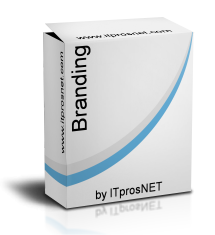 Web Banner Advertisements
An Introduction to Online Advertising and Web Banner Advertisements
One of the most popular forms of online advertising is currently web banner advertising and advertisements. A web banner (graphic image) and link are displayed on a high traffic website, in which the people visiting that site (the audience) see when the page loads. Such a web banner commonly advertises a product, service, or just another website.
Moreover, an online banner advertisement can also be used to show someone's point of view on a certain topic (for example, a presidential election etc.)
Common Web Banner Advertisements
Currently one of the most common types of web banner advertising is by showing the web banner near the top of a web page. If this is a paid banner it is usually the only banner ad that appears on the page. This type of web banner space is usually sold by impressions, or web banner views, although it is sometimes sold by click-thru, when the user clicks on the web banner for more information.
"Medallion" Advertisements
A column of multiple smaller web banners are shown on the side of a web page and because so many ads appear on a single page, it is usually sold by click-thru only. This type of online banner advertising gives the page designer less room for content, so it is usually used only on pages with written articles, such as webzines.
The Difference Between Static and Rotated Online Banners
When our customers choose ITprosNET.com's web banner advertising services they can choose between two major types of banners, static web banners and dynamically-rotated web banners. Static web banners do not change and they stay the same to every user and every page load. On the other hand, dynamically-rotated web banners can change for each user and web page load. To make things more clear an example is provided below:
There are two people. Visitor A and Visitor B. Visitor A loads a web page with a static web banner. Visitor B loads the same web page with a static web banner. Both users see the SAME EXACT BANNER. Now let's say Visitor A visits a web page with a dynamically-rotated web banner and Visitor B visits the same web page with a dynamically-rotated web banner, Visitor B will most likely see a DIFFERENT banner than the one Visitor A saw.
A dynamically-rotated online banner is usually a more effective way of web banner advertising, but it requires a special program in order to work and produce the desired results, most commonly known as a CGI or PHP script. ITprosNET.com's dynamic web banner rotation services, enable you to advertise a different web banner to each viewer, therefore you will be able to have multiple advertisers, or, multiple online banners for one advertiser, or any combination.
On the other hand, with a static web banner, you can only have a single online banner, and only a single advertiser for that web page.
Major Uses of Web Banner Advertising
Below are just some of the most likely reasons one would choose ITprosNET.com's online banner advertising services:
To increase your website traffic

To sell more of your product(s) or service(s)
To be able to notify buyers of your new product or service or offer them a special deal/discount
To spread your ideas about a certain topic
To get people to remember your company's name! (In case they wish to have your products or services in the future!)

Advertising on the Web with banners means more sales and/or more influence!
ITprosNET.com offer a wide range of online banner advertising services to address all your business needs and requirements. To find-out more regarding our web banner design and advertising services please contact us - support@itprosnet.com.
Detailed Quotes
We provide you with highly-detailed web design proposals. You won't find anything like them. At our web design agency, we've created proprietary software specifically for this purpose.
Client Portal
You are given access to our LIVE and modern interactive client portal where you can track all information regarding your project. It's all there to keep everyone organized.
Our Promise
You will have control over the final project cost and scope and we will be honest and tell you if we think it's a good fit or not. We live by honesty, transparency and integrity!