Our Graphic Design process is simple yet effective, providing the best experience for our customers. Click the link below to find out more.
Logo design is just one of the many graphic design services we provide to an individual or firm that is looking to make an impression on the marketplace.
Are you looking for an innovative way to highlight your products or services? An e-Brochure design might be just what you need!
Our e-Postcard design and distribution service is a great way to give someone the 'digital greeting' you want, without the hassle of sending regular greeting cards.
An e-Catalogue design is an innovative digital medium in which text, images, links etc. may be placed within a file that can be distributed by e-mail and other means.
Our e-Flyer graphic design service proves to be one of the most successful ways in marketing your products and services to potential or existing customers.
e-Newsletters are newsletters sent by e-mail and are the best way to build relationships with your customers, prospects or members.
One of the most popular forms of online advertising is web banner advertising. A web banner (graphic image) and link are displayed on a high traffic website...
e-Catalogues Design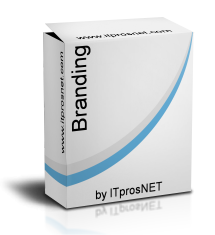 e-Catalogues Design
Interactive e-Catalogues Design Services by ITprosNET.com
An e-Catalogues design is an innovative digital medium in which text, images, internal links, links to e-mail and hyperlinks may be placed within an executable file (.exe) that can be distributed by e-mail or made downloadable from a website. It does not require any other software to run and offers enormous benefits for businesses that communicate with internal and external customers via the Internet or an intranet.
Uses of an e-Catalogue
Catalogues, Brochures, Annual Reports, Photo Albums, Newsletters, Work Portfolios, Corporate Presentations, Manuals, Sales Presentations, Marketing, Restaurant Menus, Educational Materials, Reference Materials, E-mail Promotions, Corporate / Product Profiles etc.
By choosing ITprosNET.com to design and distribute your e-Catalogue you and your business will enjoy a myriad of benefits some of which are listed below:
Easy to use, it is designed with the average PC user in mind

Saves printing and distribution costs associated with print media

No scrolling, each page can be viewed within PC screen and turns like a real Book

Easy to distribute - via the Web, e-mail, USB or CD-ROM

Recipients of the e-Catalogue can store, view, and interact with its content off-line

Drives traffic to your website
Encourages client loyalty and repeat purchases
Permanent information is read-only

Cost efficient
To find out more about ITprosNET.com's interactive e-Catalogue design services please do not hesitate to contact us - support@itprosnet.com
Detailed Quotes
We provide you with highly-detailed web design proposals. You won't find anything like them. At our web design agency, we've created proprietary software specifically for this purpose.
Client Portal
You are given access to our LIVE and modern interactive client portal where you can track all information regarding your project. It's all there to keep everyone organized.
Our Promise
You will have control over the final project cost and scope and we will be honest and tell you if we think it's a good fit or not. We live by honesty, transparency and integrity!