Our Graphic Design process is simple yet effective, providing the best experience for our customers. Click the link below to find out more.
Logo design is just one of the many graphic design services we provide to an individual or firm that is looking to make an impression on the marketplace.
Are you looking for an innovative way to highlight your products or services? An e-Brochure design might be just what you need!
Our e-Postcard design and distribution service is a great way to give someone the 'digital greeting' you want, without the hassle of sending regular greeting cards.
An e-Catalogue design is an innovative digital medium in which text, images, links etc. may be placed within a file that can be distributed by e-mail and other means.
Our e-Flyer graphic design service proves to be one of the most successful ways in marketing your products and services to potential or existing customers.
e-Newsletters are newsletters sent by e-mail and are the best way to build relationships with your customers, prospects or members.
One of the most popular forms of online advertising is web banner advertising. A web banner (graphic image) and link are displayed on a high traffic website...
e-Postcard Design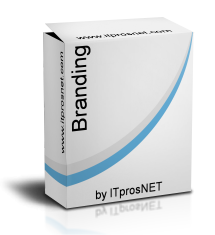 e-Postcard Design
Online Cards (e-Cards or e-Postcard designs) make your life easier!
ITprosNET.com's e-Postcard design and distribution service is a great way to give someone the 'digital greeting' you want, instantly and without the hassle of sending out regular greeting cards.
There are certainly more benefits when sending greeting cards out online, rather than visiting your local store or post office, some of which are listed below:
No more sorting through cards at the store

No more standing in line
No more addressing, stamping and licking envelopes
You don't have to leave home, and there's no wait for an online card

Instant greetings from you to your receiver
Other Online Card Sending Benefits
Less Waste
The 'e' in e-Card must stand for environmental. Sending an online e-Card by choosing ITprosNET.com's e-Card design and distribution service is the most environmentally friendly way to send a card. The card is never printed put in tangible form. It stays digital and is delivered to an e-mail address instead of a regular address. That means the recipient 'will not take the money out and immediately throw the card in the trash'. There are no drawbacks for the environment here.
Saves Time
An online card may or may not save you time. A lot depends on how fast you are on a computer. If you are not used to using online applications it could take you just as long as getting in your car, driving to the store, purchasing a card, writing in it, stamping, sealing, and addressing it, and dropping it off in the mailbox.
If you are computer proficient it should take you less time on average than a person who chooses individual cards at the store for different events. Moreover, thinking of what to write in the card can be the most difficult and time consuming part of sending any card.
ITprosNET.com address all of the above issues and offer you fast, reliable and affordable e-Card design and distribution services. We design and deliver a professional-looking e-Card to all your friends, customers and associates with a simple mouse-click, INSTANTLY!
To find out how ITprosNET.com's e-Card design and distribution services can help you or your company please do not hesitate to contact us - support@itprosnet.com
Detailed Quotes
We provide you with highly-detailed web design proposals. You won't find anything like them. At our web design agency, we've created proprietary software specifically for this purpose.
Client Portal
You are given access to our LIVE and modern interactive client portal where you can track all information regarding your project. It's all there to keep everyone organized.
Our Promise
You will have control over the final project cost and scope and we will be honest and tell you if we think it's a good fit or not. We live by honesty, transparency and integrity!